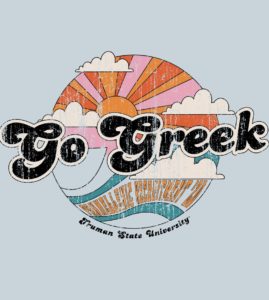 Sign-up for Recruitment here: https://enroll.icsrecruiter.com/pan/truman
Due to Covid-19 our 2020 fall recruitment will look slightly different than usual. A major difference will be incorporating virtual events, including our first round of recruitment. For this particular event, you will receive videos from each sorority with information regarding their values and sisterhoods. Since you will not be able to have conversations with girls during this first round, we have added the option for you to upload a video answering a couple questions. This will not be required but is an option if you choose to do so. If you would like to upload a video, see below for more details.
While shooting your video, please keep in mind these guidelines:
Videos should be a maximum of 90 seconds.

Record videos using a smartphone or similar device. You should not use professional/third-party videos/services to record or edit videos.

Backgrounds of videos should be neutral.

Videos should only include you and should not include the use of props.

Videos should begin with your name and hometown, and then responses to only one or two questions from the list below:
What are you looking to gain from joining a sorority?

What qualities do you possess that would be beneficial to our Panhellenic community?

If you can start a philanthropy/charity, what would it be and why?
Still feeling confused? Our wonderful recruitment counselors have created example videos for you as a starting point. Although the recruitment counselor's questions are slightly different from yours, some of your answers may be similar. Feel free to watch these videos and make it your own.
The final step, once you have created your video, is to upload it to the recruitment application in ICS. Here is a pdf with more information on how to do so – https://uagreeks.uark.edu/panhellenic-council/recruitment/yt-instructions-for-pc-recruitment.pdf
Please follow these instructions and post your video to youtube and then to the application. If you have any questions regarding these videos, please contact our VP of Recruitment at kgf6562@truman.edu.
The second round of recruitment will allow you to virtually connect with sorority members. The final, preference, event will be in person with caution taken in order to uphold social distancing. If you have any additional questions, feel free to contact us! We look forward to seeing you soon!